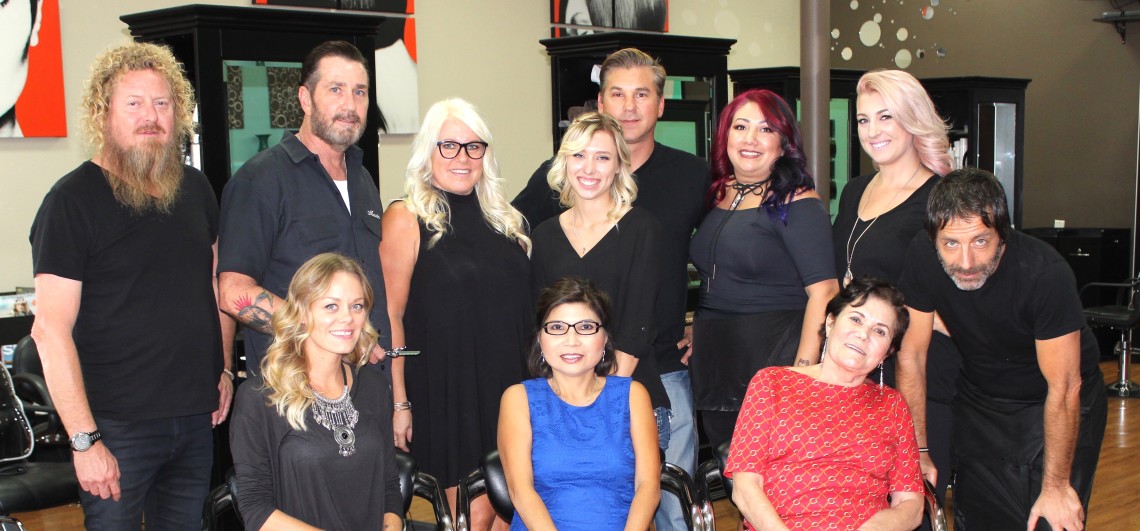 "VOTED BEST SALON IN ORANGE COUNTY"
About Us
Salon Heavener was started in 2002 and early this year it was acquired with new management.  Manji Man our new owner brings a fresh vision, creating a full service salon and beauty experience for our customers. We offer an array of pampering services including cutting edge hair designs, manicure and pedicures and a selection of signature facials.  Manji herself, is a sought after and licensed esthetician specializing in anti-aging treatments and diminishing dark spots.  Salon Heavener welcomes you in our warm and friendly relaxed environment. Our trusted team of professionals have gained experience spanning from 5 to 40 years serving the Orange County communities.  Manji and her team are passionate to provide clients with the latest and optimum beauty tools and hair care products.  The salon is designed with a modern and comfortable ambience, with beautiful Vidal Sassoon art on the walls.  Pop in today and try our services and meet the team, you will leave with a memorable and rejuvenating experience!
Technology Trends
As hair industry trends continued to change and technology soared, we had to keep up and create convenience and new opportunities for our staff and guests: in order to stay on the cutting edge.  Aside from continued education and providing great customer service, we also provided key tools not only for our guests, but our staff as well.  Our customers could now book appointments online, redeem products with our rewards program and receive appointment reminders via text or email notifications.  Our staff would be able to access their own client calendars via mobile devices and book clients right from their smartphones, along with many other convenient features.  What a crazy and fast-paced world we have become, but with everything going on around us, when you are in our environment, at the salon, we take our time and our mission is that you leave feeling beautiful, happy and completely satisfied.
Awards & Recognition
Over the past several years, we feel very fortunate to have won awards for our achievements and have been consistently recognized as one of Orange County's top hair salons, according to the OC Hotlist and other sources. Our salon also finished 2nd in the 2014 BMA Awards and we are ranked in the Top 100 Salons in the U.S. Our work has been featured in several magazines; including Coast, Orange Coast, Us Weekly, BE! Beauty Entertainment and #ModernSalon.
Mission Statement
Our goal is to provide the best full service salon experience for each and every customer at affordable prices under one roof.  Our expert team of stylists, manicurists and an esthetician are all fully licensed and professionally trained.  We take pride in what we do every day and consistently strive for higher standards and overall execution.  With our commitment to advanced education and training, we continue to offer the best in class menu of services, that continue to delight our customers.